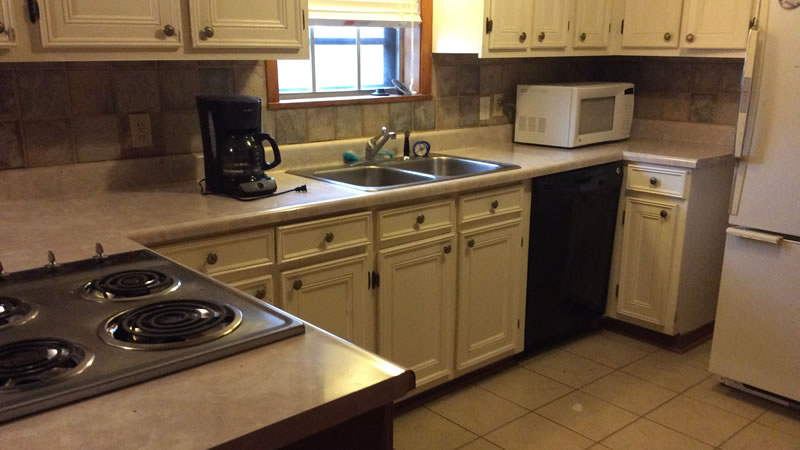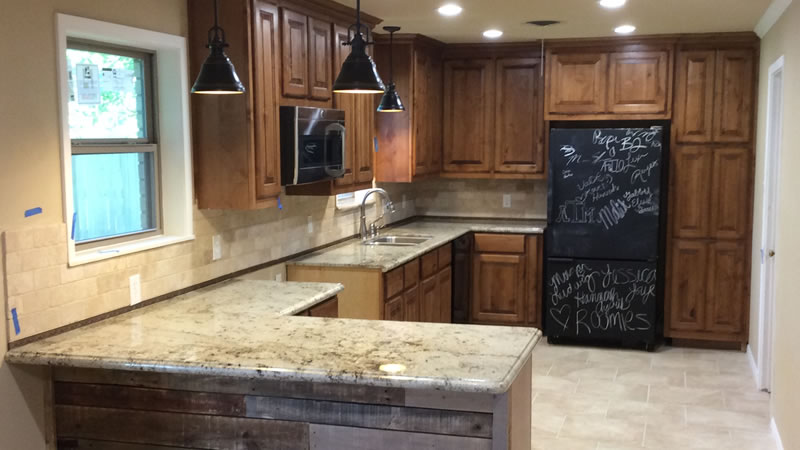 Every customer is special. Whether you need to update the counter tops and backsplash in your existing kitchen, or you have a bigger dream of the complete make-over, Marble-Craft has the skilled craftsman and trade associates to get the job done on time and in budget. For over 12 years Marble-Craft has been the premiere source, in the Brazos Valley, for customers looking to upgrade their homes with granite and stone counter tops. We have a stunning array of over 275 color options for you to view, and we have a vast selection of edge profiles, and sink options to choose from as well. Marble-Craft has a synergistic alliance with some of the Brazos Valley's best craftsman to enable the completion of your project, no matter the size. From tear out, to cabinets, painting, plumbing, flooring, and electrical, we have the ability to make your home look and feel new again.
Kitchen Remodeling Contractor Hunterdon County And Surrounding Area
We remodel old, out-dated kitchens into beautiful inviting new spaces. 
You've probably heard the saying that the kitchen is the "heart of your home" and you probably also know that it's true!  This is why kitchen remodeling has always been one of the most popular remodeling projects for homeowners who are looking to make meaningful changes to their home.  If you want a remodeling project that's going to impact your homes value and improve your lifestyle at the same time then the kitchen is a great place to start.
Why Do You Want To Remodel Your Kitchen?
Is your kitchen cabinetry old and out-dated in appearance?
Are you embarrassed to have company over because of your kitchen?
Is your kitchen too small to work comfortably in and you'd like more space?
Does your kitchen have a really inconvenient layout you'd like to change?
Does your kitchen lack counter space and storage space?
Whether you're looking to renovate an older kitchen that hasn't been updated in many years or you'd like to build a beautiful and modern open kitchen space to entertain friends and family.  You want to make sure you end up with a kitchen that is better suited to your needs and has all the amenities you'd expect from a modern kitchen.
Green Touch Home Improvement is a full service kitchen remodeling contractor based out of Glen Gardner, New Jersey and serving all of Hunterdon County. We specialize in remodeling and renovating our customers kitchens with beautiful and functional new layouts, high-end materials, and modern amenities.  Whether you want to update a few aspects of your kitchen like new quartz or granite countertops or new custom cabinets or you'd like to do a total kitchen gut right down to the studs and rebuild it into a more spacious and luxurious space our small team of craftsman has solutions that will impress you.
When it comes to the kitchen every homeowner is often full of ideas but those ideas need to align with your budget and the potential of your space.  Have you been dreaming about a kitchen you've seen in a magazine, on pinterest,  a home show on TV, or your friends house…?  Choosing a contractor that can help you bring those dreams into a reality can be a tough decision.
Kitchen Remodeling Services We Offer:
Efficient kitchen layout and design
Open concept kitchens
Quartz and Granite kitchen countertops
New kitchen cabinets installations
Kitchen storage solutions
New kitchen flooring
Kitchen island construction
Kitchen bars and seating
There are so many different design trends and choices when it comes to kitchen remodeling that it can be overwhelming.  Marble Craft will work with you every step of the way from providing kitchen layout ideas, countertop selections, custom cabinet selections, flooring, colors and finishes and even down to choosing the right appliances.  We want to build you a kitchen that will be the envy of your friends and guests.
What You Need To Know About Kitchen Remodeling
Tearing apart and remodeling your kitchen isn't a project you just jump right into.  It takes some careful thought and planning to ensure you end up with an amazing new space.  This is where working with an experienced contractor who has remodeled many kitchens can be a valuable asset in your corner.  What you might perceive as a problem could be very easy to solve or what you think is no big deal might actually be more of a challenge than you think.  Working with a seasoned professional can help you avoid a kitchen remodeling disaster and they can set realistic expectations for your project.
#1.  Your kitchen layout will make or break your new kitchen:  The layout of your kitchen can make the difference between a kitchen that is enjoyable to cook and entertain in and one that you don't enjoy being in.  A poor kitchen layout will be difficult and cumbersome to work in.  We can work with you to determine what your wants and needs are with regards to your kitchen and how you plan to use it so we can come up with a layout that will compliment your lifestyle and be a joy for you to spend time in.
#2.  Moving plumbing fixtures can increase the cost:  One way to keep the costs down with a kitchen remodel is to keep the plumbing such as your kitchen sink or dishwasher in the same place.  When you move their location around you are increasing costs.  This is not always possible depending on your kitchen layout and what you're trying to accomplish but it's something you should think about.
#3.  Kitchen lighting makes a dramatic difference:  The right kitchen lighting arrangement can make a dramatic difference in your kitchens appearance and how you use and enjoy your kitchen.  A kitchen with poor lighting can be frustrating and negates any improvements you might make.  A kitchen that is bright and bold makes it easier to work in and makes every other element stand-out.  From adjustable track lighting to under cabinet LED lighting this is one area of a kitchen remodel you want to put some thought into.
#4.  What type of materials do you want?  Do you want a luxurious kitchen with the finest materials such as quartz or granite countertops, custom solid-wood cabinetry, and ceramic tile or hardwood floors or will you be happy with more economic choices like laminate countertops, stock cabinets, and LVT (luxury vinyl tile) or laminate flooring?  The materials you choose can drastically increase the cost of your kitchen remodel, not just in material costs but also additional labor as well.
With our professional kitchen remodeling advice in your corner all of your kitchen remodeling choices become much clearer, and easier for you to understand.  Your kitchen remodeling project becomes fun and exciting when it has a direction and you see everything coming together and transforming as the days go by.  We love what we do because we're good at it and we want to build you a new kitchen that you'll fall in love with.  When do you want to get started?
Are you ready to meet with us to discuss your kitchen remodeling project?  We'd love to schedule a consultation with and we're excited to share our kitchen remodeling ideas with you.  Give us a call at (979) 846-3881 or fill out our contact form and we'll get right back to you.