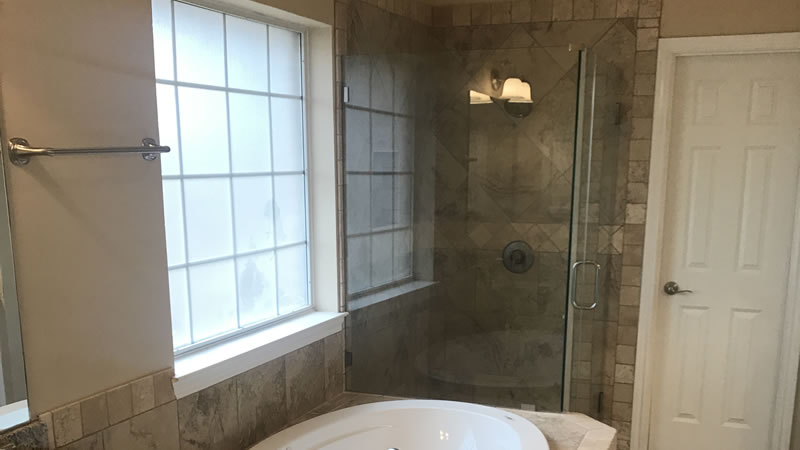 Installing a glass shower enclosure is a great way to brighten up your showering space and it's also a great way to make your bathroom feel much larger than it actually is.  Glass shower enclosures add a touch of elegance and class to your bathroom, especially if you have a beautiful shower you'd rather see than keep hidden behind a shower curtain.
Marble Craft is a bathroom remodeling company based out of the Brazos Valley in Central Texas.  We specialize in the fabrication and installation of beautiful new glass shower enclosures for your bathroom.  Whether you want a beautiful floor to ceiling glass enclosure, a frameless glass enclosure or, a glass surround for a corner shower, our team can help!  We can fabricate and install glass shower enclosures and frameless glass shower doors for any size or style of shower!
Marble Craft has been providing customers with bathroom remodeling services since 2005 and we've installed hundreds of glass shower enclosures for our clients since that time.  With a large showroom, professional and knowledgeable staff, and great pricing, you'll find what you're looking for at Marble Craft!
If you'd like to schedule a showroom appointment with one of our shower enclosure specialists or you'd like to arrange for an in-home consultation to discuss your glass shower enclosure please give us a call (979) 846-3881 or fill out our online contact form and we'll get right back to you.